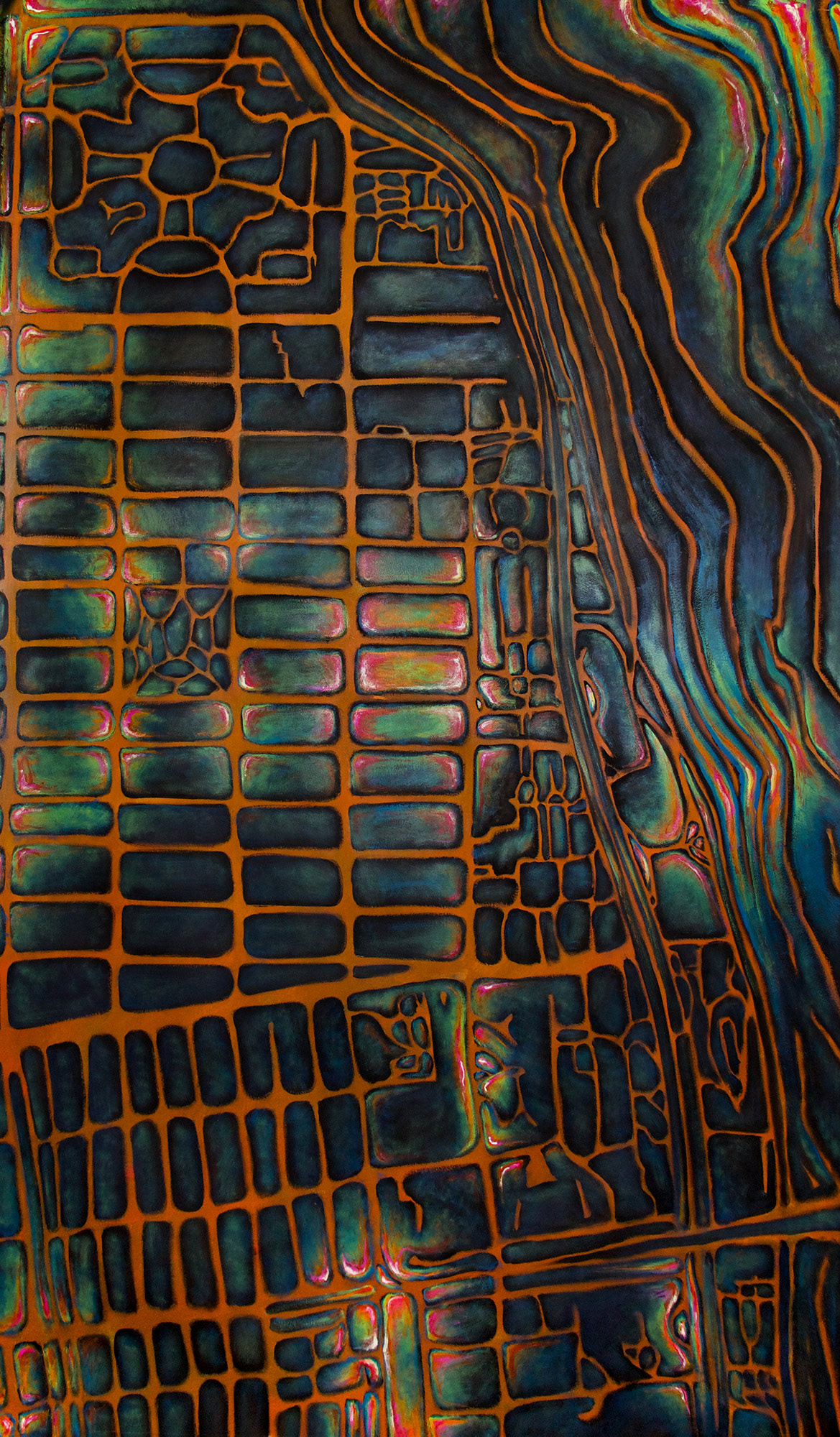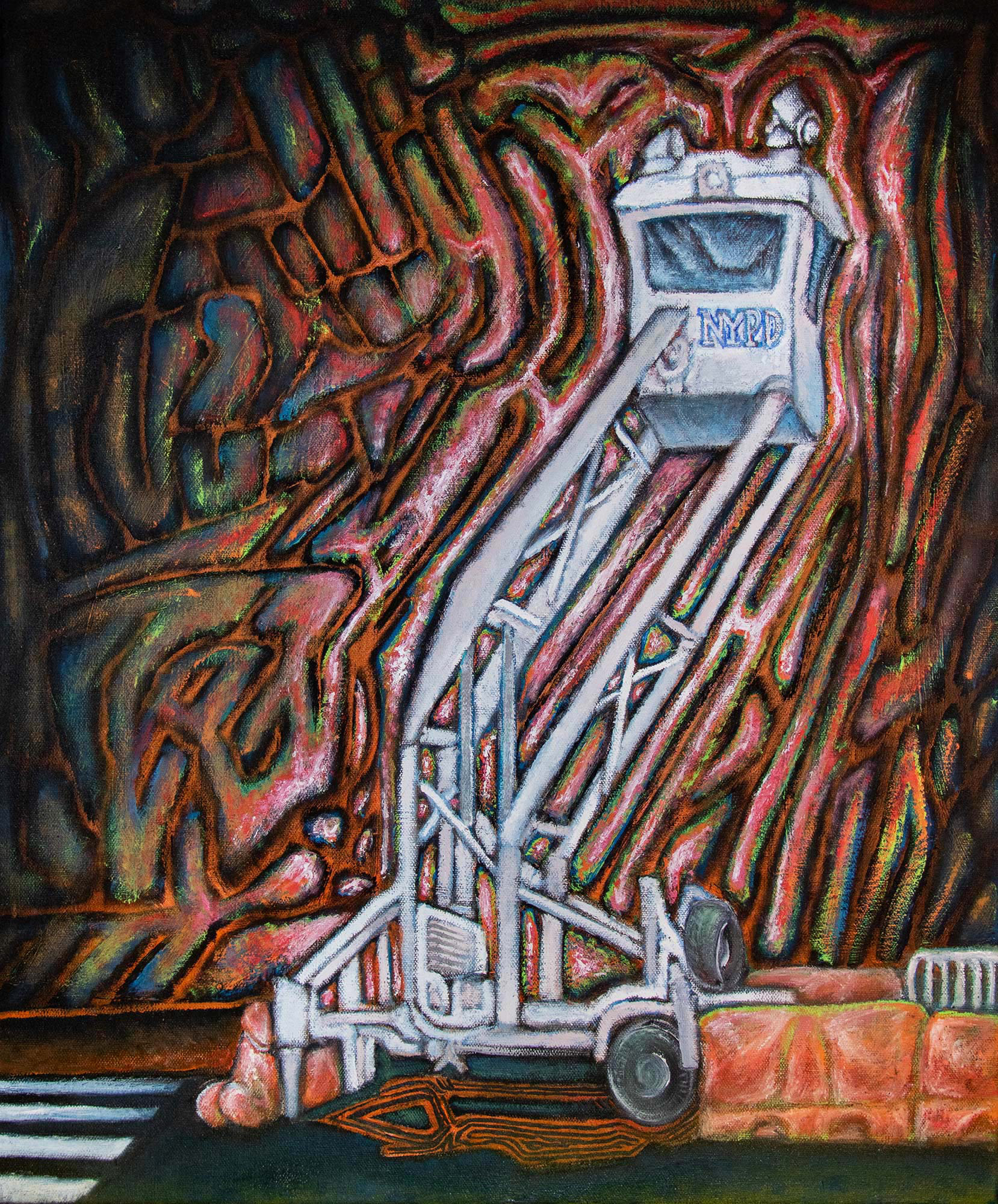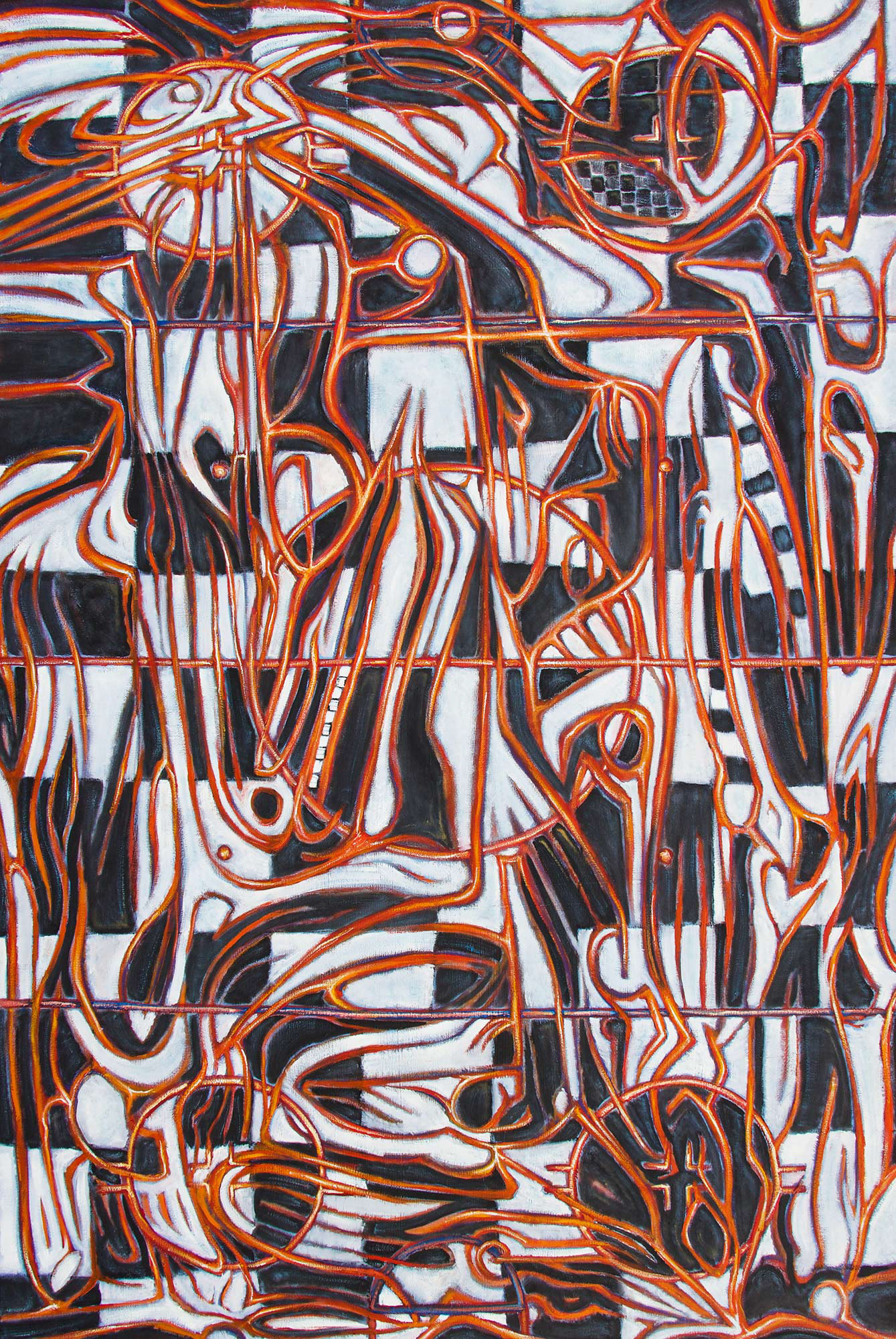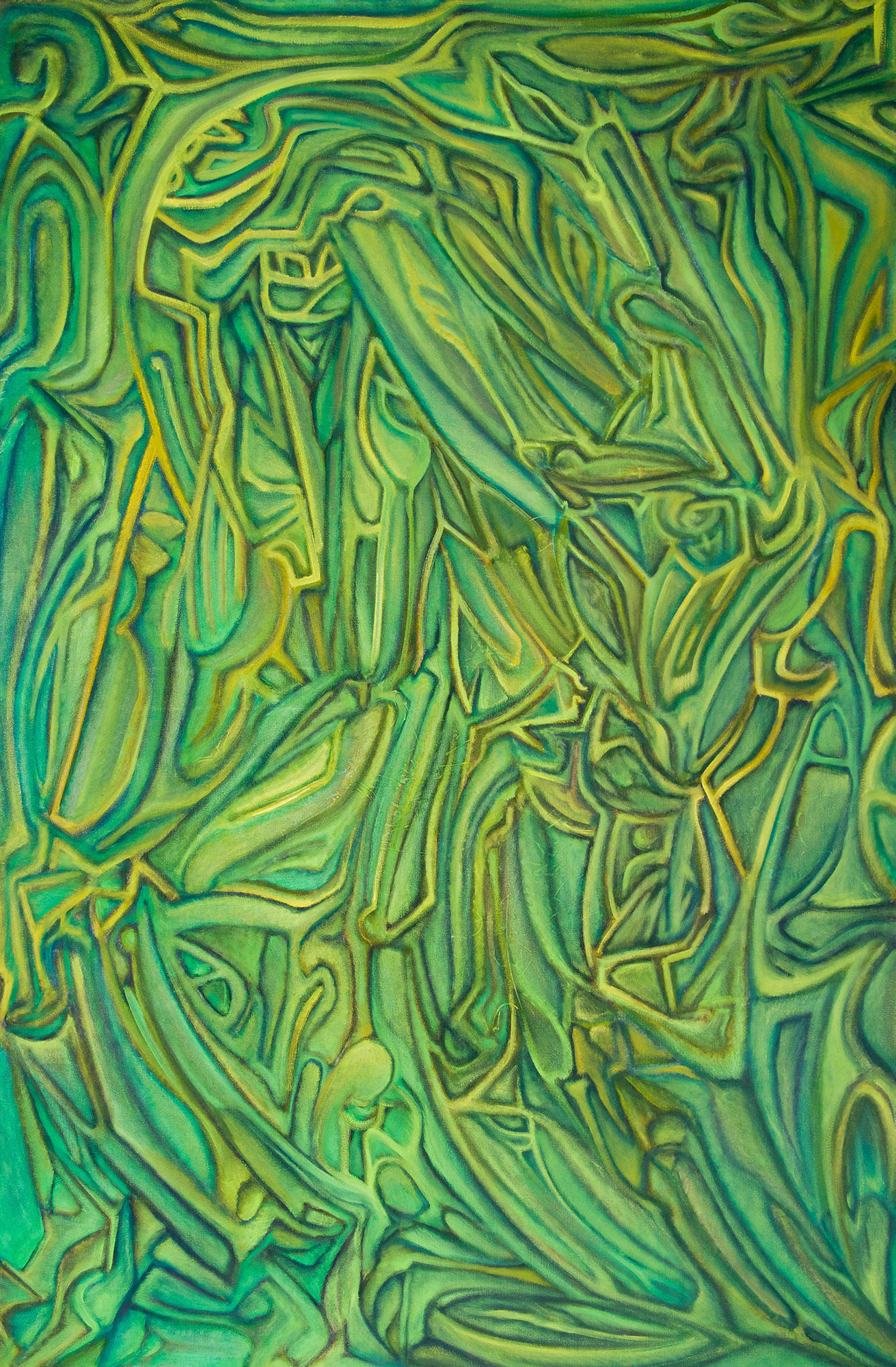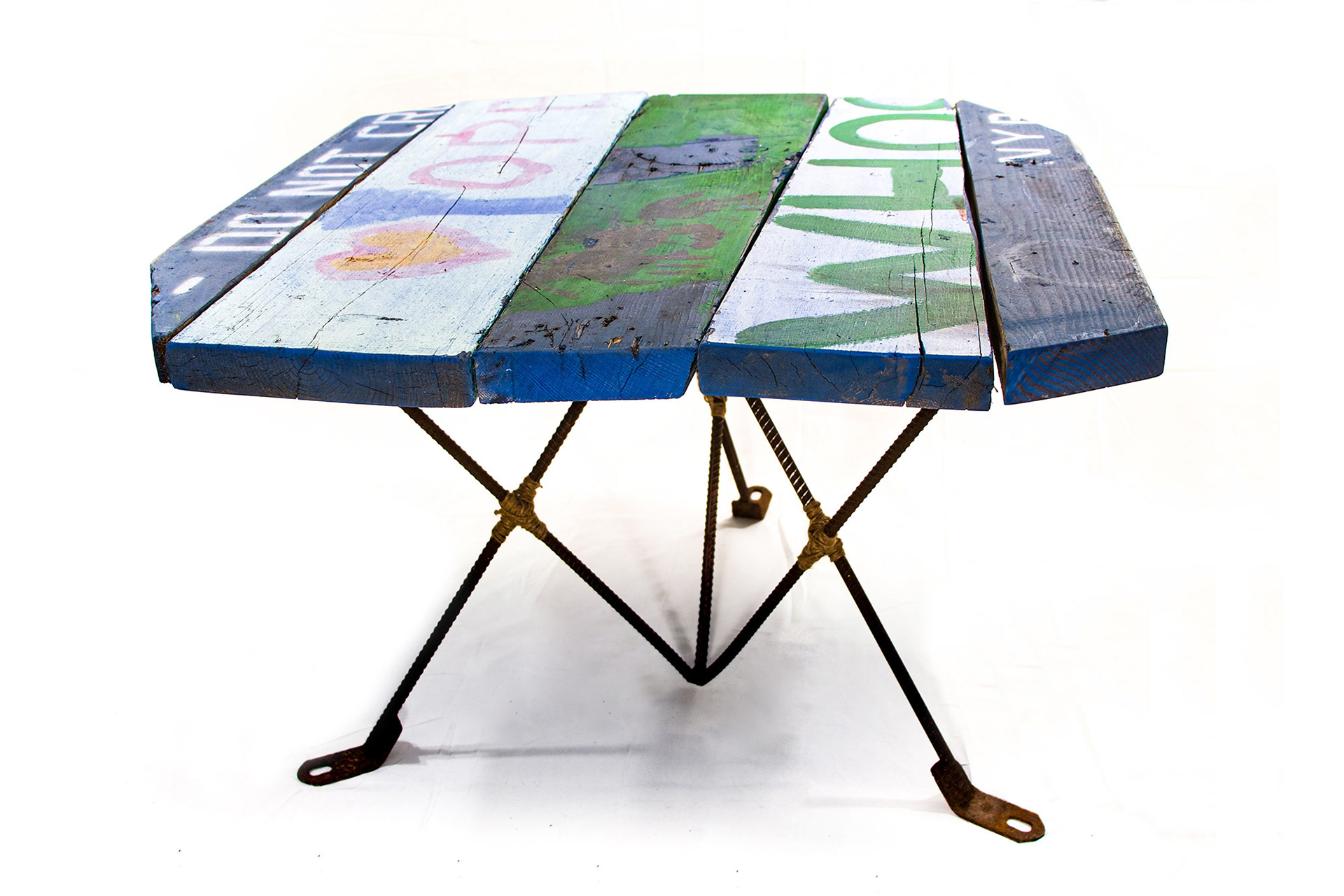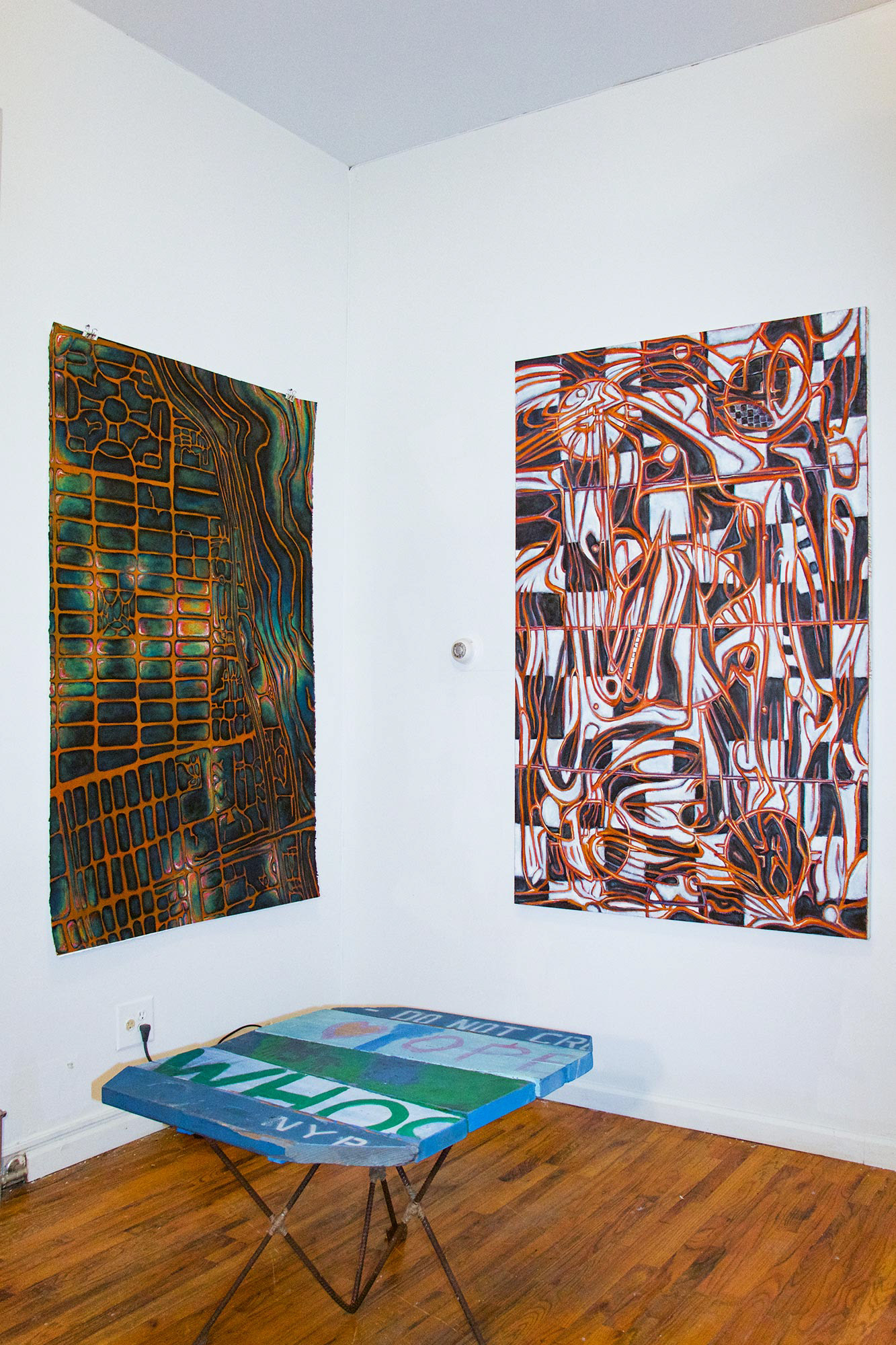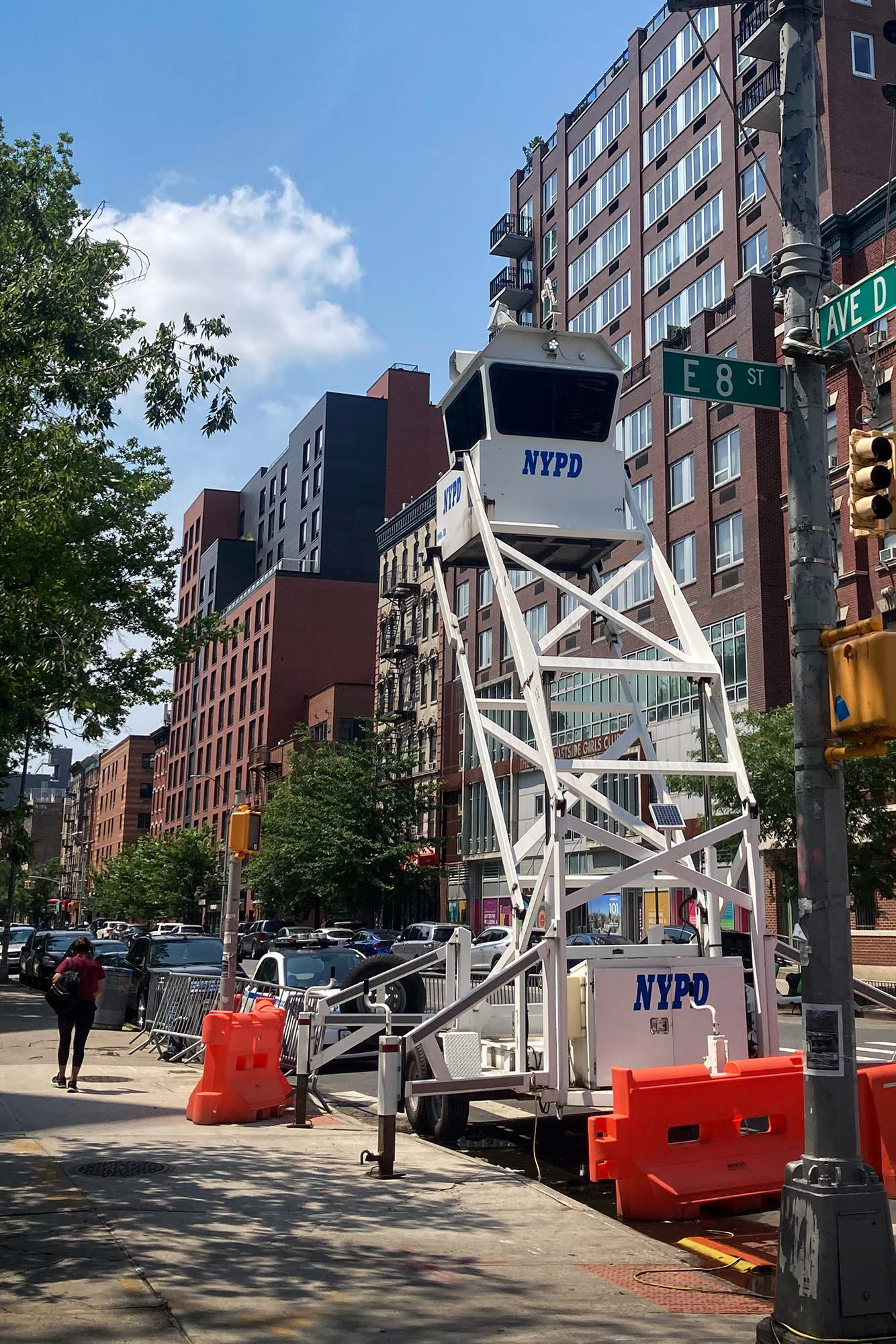 Anthony Reamer and Ruj Greigarn.

Opening Reception: September 24th, 2021, 5-8 pm. | 119 Avenue D, New York, NY, 10009, Apartment 2B.
By appointment: September 25th-28th, 11am-6pm.
Reamer and Greigarn's work across media and contexts are vital explorations with space, concrete or invisible, social or political. Double D extends this persistent inquiry with new formal terrains(experiments), featuring recent paintings, drawings, and installation underscored by a tangle of affect and surrounding social clime. What the eye forges, colors comment, what the lines breed, and so on. The exhibition presents multi-scenic conversations distilled into visual languages that spring from shared and distinct living spheres.
Experimenting Beauty features a series of miniature drawings on paper. In Greigarn's line drawings, one layer of scribbles and squiggles in black ink is overlaid by gilded gauzes sprayed in spirals and swerves. Gold makes a recurrent appearance in the works included in this exhibition, staging itself as subliminal question marks to notions of goodness and worth. As an artist combining the living space of Thailand and the United States, where he has worked in the last two years, Greigarn scales from the minute space of his own close experience to outward cultural elements of representation. Mixing the visibly high and low, hand-drawn and applied layers reflects Greigarn's interest in untangling that space of authority, what is instituted and assimilated without question. As he describes, the components of this series fuse to show "the fragments of the outdated monarchy."
The paintings similarly parallel gold with other colours. At first hazily-minimal, abstract compositions, they are steered into the sum of themselves by their titles. Some are lurid and some are cool. It is an overturn what these works do overall, or at least aim toward: a stylization by Greigarn's hands that hardly feeds into the attention economy. A pigeon's passage, not a vulture, hungry and cannibalizing for that certain kind of political mien. After the years the world has had, compounded by tensed events from home, it is bare substance to create alternate vistas that divert from more stringent processes of what responses should look like.
There is an intersection of unseeming minimalism happening in Double D, hence the highlight on affect. Both artists gear towards something that is visually muted but also not. Reamer's paintings exude a desire for more sprawling landscapes, like most of the urban settings he is used to, and has situated a number of installations. From a purely formal point of view, lines, mazy and dynamic as they are, feed the eyes first as abstraction. But as a frame, whole, one, and over time, the paintings appear as a liminal transition between something present and something elusive. Considering that objects as things in themselves give off their own energy, Reamer's paintings create a ghostly force field: figures flash and settle, show themselves and sometimes sneak off. It is contemplation and discovery; doubly surreal in the sneaky gestures of these objects.
These almost topographic markation of flow, a form of social study, are subsequently projected and enlarged on canvas. Colours give off another layer of skin that emphasize this enthralling pull. Much happens within the world of these paintings feigning stasis, lines become curvy blocks and networks. Altogether, Reamer's own markations develop from an "undisciplined" involvement with graffiti and street art, his background, a public practice of which he is now melding to more inward spaces. If Reamer has been map-making in his recent body of works, some become paper towns, imagined spaces seeded within, taking flight with sight. While some of Reamer's paintings teeter on the blurred line of  imagined and "real" spaces, Heat for instance takes cues from current living environment. Just like a scene from outside the window, a white NYPD police tower makes an appearance amidst a background painted orange and black, colours possibly alluding to feelings around the presence of the tower.
Whether or not these scenes are what the body has taken in and then transcribed to empty space as a direct influence by socio-political climes is another point within discussion. What Reamer and Greigarn are primarily presenting are lines alive, reckoning with space and time to hold their own scene-worlds. 
Double D is curated in camaraderie by Olakiitan Adeola. Come talk to these two dudes!
Anthony Reamer was born in Stillwater, Minnesota. He received his BFA from the University of Minnesota Duluth in 2019 and his MFA from the School of Visual Arts in New York City, where he currently lives and works. He has shown work in Minnesota at the Duluth Art Institute, and Prøve Gallery, in Chicago at Top Down Gallery, at The Herter Art Gallery at the University of Massachusetts Amherst, and in New York City at Satellite Art Club, Starta Ventures, and publicly in the form of murals and public installation.

Ruj Greigarn is a Thai Multidisciplinary Artist and a Photographer. His work primarily focuses on questioning political issues and social problems, especially Thai political and social issues. He received BFA (First Class Honor) from Chulalongkorn University, Faculty of Fine and Applied Arts, Department of Visual arts, and MFA Fine Arts from the School of Visual Arts, New York.